ECB's Draghi sees gradual, not vigorous core inflation rise
Comments
By Reuters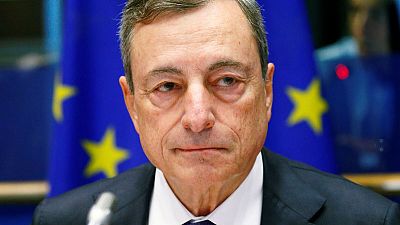 -
NUSADUA, Indonesia (Reuters) – Underlying inflation in the euro zone will rise gradually in the coming years, European Central Bank President Mario Draghi said on Friday, toning down earlier remarks which foreshadowed a "relatively vigorous" rise.
"Incoming information continues to support our confidence that the sustained convergence of inflation to levels below, but close to, 2 percent will proceed, and will be maintained even after a gradual winding-down of our net asset purchases," Draghi said at the International Monetary Fund's annual meeting.
"At the same time, uncertainties relating to rising protectionism, vulnerabilities in emerging markets and financial market volatility have gained more prominence recently," he told the IMF's International Monetary and Financial Committee in Bali.
(Reporting by Francesco Canepa; Writing by Balazs Koranyi)