French court refuses UBS request to drop money laundering charge
Comments
By Reuters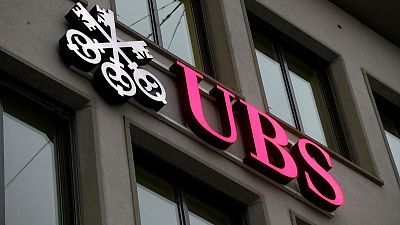 -
PARIS (Reuters) – A French court on Thursday threw out a request by Swiss bank UBS <UBSG.S> for the constitutional court to drop money laundering charges and limit proceedings to complicity in tax fraud, which carries lighter penalties.
UBS Group AG, its French unit and six executives and former executives face charges of aggravated tax fraud and money laundering in an investigation into allegations they helped wealthy clients avoid taxes in France.
Under French law, a defendant can on the first day of a trial raise objections to the case going ahead on grounds that the constitution has been flouted. The court described the bank's arguments as "devoid of seriousness".
After seven years of investigation and aborted settlement negotiations, UBS will also answer allegations that it illegally solicited clients in France.
UBS, Switzerland's largest bank, said in a statement it still expects the court will re-qualify the charges based "on the facts presented and the law."
"We believe that the prosecution has not presented any evidence to support that a crime has been committed," the bank said. "We look forward to finally being able to present all of our factual and legal arguments to the court."
If found guilty of money laundering, UBS could be fined up to 5 billion euros ($5.8 billion). French criminal law lets judges enforce fines as high as half the amount laundered and in this case prosecutors estimate that up to 10.6 billion euros was denied to the French tax authorities.
The bank could also face damages awarded to the French taxman for the missing revenue, while its executives risk jail time.
UBS's lawyer Jean Veil told the court on the opening day that the French state was asking for 1.6 billion euros in damages, which he said was excessive.
During the French investigation, UBS turned down a settlement offer of 1.1 billion euros made by the authorities, judicial sources have said.
($1 = 0.8630 euros)
(Reporting by Emmanuel Jarry; Additional reporting by Inti Landauro; Writing by Richard Lough; Editing by Adrian Croft and Elaine Hardcastle)