Jaguar Land Rover to shut Solihull plant for two weeks as Chinese sales slump
Comments
By Reuters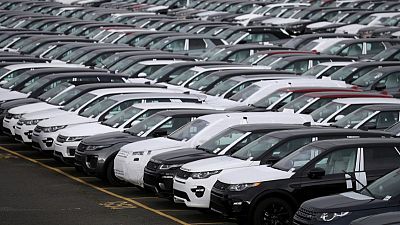 -
LONDON (Reuters) – Britain's biggest carmaker Jaguar Land Rover <TAMO.NS> will close its Solihull plant for two weeks later this month after it reported a nearly 50 percent fall in sales to China as import duties and a trade war with the United States hurt demand.
China's automobile sales have been falling in recent months, with a slowing economy and trade frictions making consumers cautious about spending, an industry body said last month.
"As part of the company's continued strategy for profitable growth, Jaguar Land Rover is focussed on achieving operational efficiencies and will align supply to reflect fluctuating demand globally as required," a spokesman said in a statement.
The plant will close for two weeks from Oct. 22. The Unite Union said no jobs would be lost as hours would be banked.
Jaguar Land Rover, which built nearly one in three of Britain's 1.67 million cars in 2017, said last month that another of its factories, Castle Bromwich, will go down to a three-day week from October until the beginning of December.
About 45 percent of the firm's sales are diesel models, which have been hit by clampdowns and tax rises in some countries as governments try to cut air pollution.
It has also warned about the impact of any Brexit-related loss of free and unfettered trade with the European Union.
(Reporting by Costas Pitas, Editing by Paul Sandle)