EU clears Slovakia aid for Jaguar Land Rover plant
Comments
By Reuters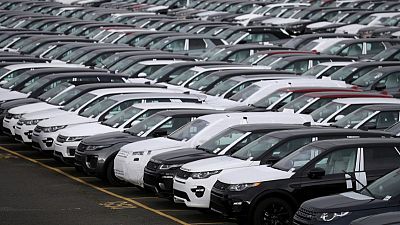 -
BRUSSELS (Reuters) – The European Commission said on Thursday it had concluded that Slovakia's 125 million euros (110.6 million pounds) of investment aid to Jaguar Land Rover was in line with EU State aid rules.
The Commission said in a statement that the public support for the British carmaker to build a new car plant in the Nitra region of Slovakia was necessary to ensure the plant was in Europe rather than in Mexico.
"We also found that the measure will contribute to job creation and to the economic development of a disadvantaged region without unduly distorting competition," EU Competition Commissioner Margrethe Vestager said in a statement.
Jaguar Land Rover, owned by Tata Motors Limited India, is investing 1.4 billion euros to build the car manufacturing plant in an area eligible for regional aid under EU state aid rules.
The Commission opened an in-depth investigation into the aid in May 2017 over Jaguar Land Rover's deliberations in 2015 about where to build the new factory.
(Reporting by Philip Blenkinsop)