Aston Martin priced at 19 pounds per share in float, eyes $5.6 billion valuation
Comments
By Reuters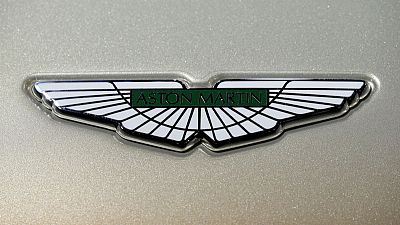 -
LONDON (Reuters) – Aston Martin <AML.L> said on Wednesday it had priced its shares at 19 pounds each in its London stock market debut, giving the luxury carmaker a valuation of $5.6 billion.
The company, which last year made its first profit since 2010 and has gone bankrupt seven times in its history, was due to begin conditional trading on the London Stock Exchange on Wednesday.
Existing shareholders are selling 25 percent of the company, resulting in a market capitalisation of 4.33 billion pounds.
Aston Martin had initially set a range of 17.50 pounds to 22.50 pounds per share, but said on it Monday it had narrowed this to 18.50 pounds to 20 pounds and that it had enough bid interest to cover all the shares being sold at this level.
A source familiar with the matter had said the price slipped towards the bottom of the original range because investors had concerns about the execution risk of rolling out its new models: Aston Martin plans to launch a new core model every year from 2016 to 2022.
Following the deal, Aston Martin may just make it into the FTSE 100 <.FTSE> – the first carmaker in Britain's blue-chip index since Jaguar. The company is selling around a quarter of its existing stock and is not raising any new money – meaning no funds will be ploughed into the firm as a direct result of the listing.
Its main owners are the Italian investment firm Investindustrial and a group of Kuwait-based investors.
(Reporting by Dasha Afanasieva; Editing by Sinead Cruise and Susan Fenton)