Chanel buys 007 swimwear maker Orlebar Brown
Comments
By Reuters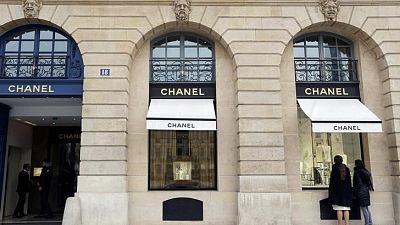 -
PARIS (Reuters) – Chanel has bought Orlebar Brown, a British swimwear brand that had a star turn when sported by Daniel Craig as James Bond.
Financial terms were not disclosed for the deal, which will see the French couture house add Orlebar Brown to its bathing repertoire alongside its Eres label.
Privately owned Chanel said it had bought the label from founder Adam Brown and a group of other investors including UK private equity firm Piper.
Chanel has owned Eres, a luxury swimwear label for women, since 1996, among a handful of smaller labels in a group focussed primarily on its headline brand, which is famed for its tweed suits.
Orlebar Brown, launched in 2007, specialises in tailored men's swimming shorts, spotted on celebrities including singer Jay-Z and actor Michael Fassbender.
It does 40 percent of its sales online, making it an intriguing fit with Chanel, one of the only luxury brands that still refuses to sell its clothing or high-end handbags on the web, although it has e-commerce operations for its make-up and eyewear lines.
"Orlebar Brown will continue its digital focussed approach and also pursue its development internationally, with the opening of new boutiques in the United States, Europe and Asia," Chanel said in a statement, adding there would also be synergies with Eres.
The deal mark's Chanel second acquisition this month. It bought a minority stake in luxury Swiss watchmaker Montres Journe SA for an undisclosed sum, adding to investments in Bell & Ross and Romain Gautier.
(Reporting by Sarah White and Pascale Denis; editing by Jason Neely)