ECB picks three for shortlist to head bank supervision arm
Comments
By Reuters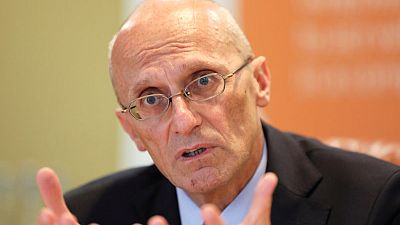 -
FRANKFURT (Reuters) – The European Central Bank picked Ireland's Sharon Donnery, Italy's Andrea Enria and France's Robert Ophele for a shortlist of candidates to head its bank supervision arm from next year, a source familiar with the decision said on Wednesday.
The winner will take over supervising a sector still struggling with the legacy of the last economic and financial crisis, including unpaid loans, risky derivative contracts and weak profits.
The ECB will now consult a European Parliament committee before narrowing down the list to a single candidate, who will then require approval from Parliament and the heads of government before taking over from Daniele Nouy at the start of next year.
The ECB declined to comment.
(Reporting by Balazs Koranyi; Editing by Robin Pomeroy)