BMW lowers full-year guidance blaming price wars, trade conflicts
Comments
By Reuters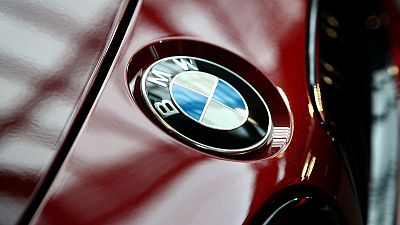 -
FRANKFURT (Reuters) – German carmaker BMW <BMWG.DE> said on Tuesday it would not meet its full-year target of achieving a flat pretax profit and lowered its profit margin guidance for cars, blaming intense price competition in the wake of new emissions rules.
BMW's shares by fell 3.9 percent after the carmaker joined rival Daimler <DAIGn.DE> and a raft of suppliers who earlier this year blamed a global trade conflict and a price war triggered by new emissions rules for hurting profits.
The industry-wide shift to the new Worldwide Harmonised Light Vehicle Test standards (WLTP) in September has led to significant supply distortions in several European markets and unexpectedly intense competition, BMW said.
As a result, full-year pretax profit is expected to moderately decrease, rather than remaining on par with last year's level, BMW said.
The operating margin in the automotive segment is now expected to be at least 7 percent, rather than in line with the previously stated group target corridor of at least 8-10 percent, BMW explained.
In August BMW <BMWG.DE> affirmed its full-year targets but analysts at Evercore ISI on Monday doubted BMW's ability to meet its full-year pretax profit target.
The introduction of WLTP forced carmakers to withhold some non-conforming models from sale, prompting these carmakers to push other models with discount strategies so they could maintain market share.
(Reporting by Edward Taylor; Editing by Michelle Martin)