German carmakers investigated for possibly colluding over emissions technology
Comments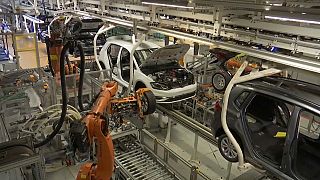 Did five of Germany's carmarkers all colude to secretly restrict the rollout of clean emission technology?
An EU investigation into that question began on Tuesday.
The European Commission said BMW, Daimler and Volkswagen Group's VW, Audi and Porsche - all held meetings where they may have colluded to limit the development and roll-out of certain emissions control systems for cars sold in Europe.
"This is a technology that allows cars to be less damaging to the environment and, if proven, this collusion between the 'circle of five' may have denied consumers the possibility to buy less polluting cars despite this technology being available to the manufacturers," said Ricardo Cardoso, a European Commission spokesman.
In 2015 Volkswagen admitted to cheating emission tests and has so far paid more than 25 billion euros in fines.
Volkswagen and Daimler have already claimed whistleblower status to avoid any fines in this latest investigation.
BMW has said it will continue to support the Commission.