Denmark to tighten money-laundering laws amid Danske Bank scandal
Comments
By Reuters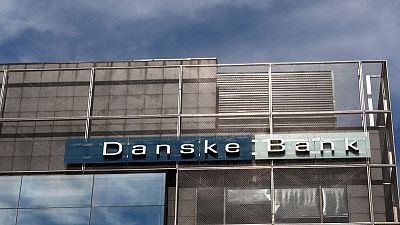 -
COPENHAGEN (Reuters) – Denmark will tighten its anti-money laundering laws, politicians said on Monday, amid investigations into the country's largest lender Danske Bank <DANSKE.CO> over past failings in its money laundering controls in Estonia.
The move comes as a series of scandals in Europe have undermined trust in authorities' ability to tackle money laundering.
A broad majority of parties in the Danish parliament agreed at a meeting on Monday that financial penalties should be increased by up to 700 percent, Lisbeth Bech Poulsen of the Socialist People's Party told Reuters.
Business minister Rasmus Jarlov confirmed in a tweet that a new anti money laundering strategy was being negotiated, but said a final agreement had not been reached.
The new rules are expected to be presented in detail on Wednesday, after Danske Bank has presented its long-awaited internal probe into allegations money from Russia and former Soviet states was laundered though its Estonian branch.
"It is important to get one of the toughest levels of fines in Europe to signal we're taking this very serious, because this case has damaged Denmark's image a lot," Poulsen said.
Danske Bank shares have shed a third of their value in the last six months as allegations about its involvement in money-laundering in Estonia have intensified. Authorities in Denmark and Estonia are investigating, while the United States has said it is following the matter.
The new rules will most likely not apply to Danske Bank's case, as the alleged breaches were in the past, but would mean the authorities would be able to crack down harder on future cases.
Jarlov did not immediately respond to Reuters' request for a comment.
(Reporting by Teis Jensen; Editing by Mark Potter)