ECB's slow stimulus wind down implies 'very gradual' normalisation - Smets
Comments
By Reuters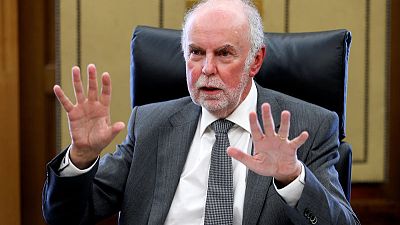 -
BRUSSELS (Reuters) – The European Central Bank's decision to wind down stimulus in small steps and to reaffirm its stance on record low rates imply that policy normalisation will be slow and gradual, Governing Council member Jan Smets said on Friday.
"We reiterated the forward guidance on the reinvestment and on policy rates, implying that we do foresee a very gradual process of policy normalisation," Smets, Belgium's central bank governor told a conference.
"That will allow financing conditions to remain very favourable and to support both the economy and the associated reflationary process we are aiming for," he said, a day after the ECB kept policy unchanged, firming up its earlier decision to halve bond purchases from October.
(Reporting by Francesco Guarascio; Writing by Balazs Koranyi; Editing by Janet Lawrence)