Israel Aerospace, UK's Effective Space in cooperation deal
Comments
By Reuters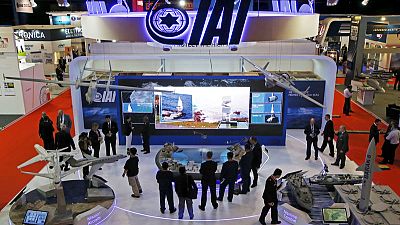 -
JERUSALEM (Reuters) – State-run Israel Aerospace Industries (IAI) [ISRAI.UL] and UK-based Effective Space said on Wednesday they signed a cooperation deal that will include technological and financial partnerships.
IAI will be the primary contractor for Effective's Space Drone spacecraft, while IAI will work to complete the approvals for an unspecified equity investment in Effective, which has raised $15 million (£11.53 million) since 2013.
Both companies have been jointly working on the spacecraft design for more than a year, they noted.
Effective Space, founded in 2013, is developing a small spacecraft to extend the life of satellites in orbit. It signed its first contract in 2017 with a satellite operator for the launch of two Space Drone spacecraft in 2020 to extend the life of two existing satellites, which is expected to generate revenue of more than $100 million.
"IAI's vast experience and its expertise in the development and manufacturing of small, light and fast satellites, and the innovative concept of Effective Space, has the potential for significant business activity," said IAICEO Nimrod Sheffer.
(Reporting by Steven Scheer)