EU proposes tighter money laundering supervision but no single agency
Comments
By Reuters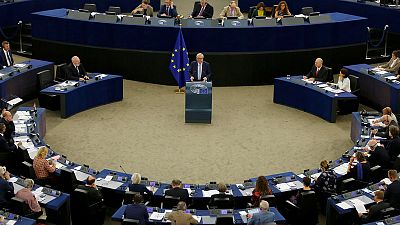 -
By Francesco Guarascio
BRUSSELS (Reuters) – The European Commission has recommended changes to banking supervision following a series of high-profile money laundering cases but stopped short of setting up a new agency to tackle financial crime as called for by the European Central Bank.
The move comes after Dutch giant ING last week admitted it had failed for years to prevent money laundering, the latest in a string of incidents involving banks in Malta, Latvia, Estonia, Denmark, Spain and Luxembourg.
The European Banking Authority (EBA) has for a long time said it has neither enough powers nor staff to combat money laundering at banks in the 28 European Union states.
EU officials said the EBA should add 10 money laundering officials to its current count of just 2 out of its nearly 170 staff.
It will also have a bigger say on the activities of bloc's national banking supervisors, and could force investigations into banks suspected of breaching money laundering rules.
National supervisors would effectively be subject to money laundering "stress tests" on their application of the rules, a Commission official said, adding that the EBA would have to publish the results.
Local authorities two years ago took little action against a Maltese lender suspected of money laundering.
The EBA only opened an investigation on the Maltese supervisory system after extensive media pressure and in July said there were "general and systematic shortcomings" in the island's application of EU anti-money-laundering rules.
GAPS
The Commission's proposal, which needs the approval of EU states and lawmakers, comes close to the end of its five-year mandate and ahead of European Parliament elections in May.
As a result, EU regulators and finance ministers do not envisage any concrete action before next year.
Last week the ECB called for the establishment of a single agency to tackle money laundering in Europe but the proposal does not include this bolder measure which would allow centralised supervision similar to that exercised by the central bank over the financial stability of euro zone banks.
The Commission also stopped short of proposing to harmonise existing rules to investigate and punish money laundering, which currently give broad discretion to member states, causing what EU regulators called "gaps" in the bloc's legal framework.
States are for instance not obliged to name banks that are found to have money laundering failings, despite international guidelines saying the negative publicity surrounding the imposition of fines is one of the most effective tools in combating financial crime.
Judicial sources told Reuters last year that Luxembourg had imposed a fine of 3.8 million euros on a branch of Industrial and Commercial Bank of China (ICBC) in the Grand Duchy after an investigation in Spain exposed wrongdoings.
But Luxembourg is still declining to name the bank.
(Reporting by Francesco Guarascio; Editing by Kirsten Donovan)