Union Unite calls for criminal investigation into Carillion collapse
Comments
By Reuters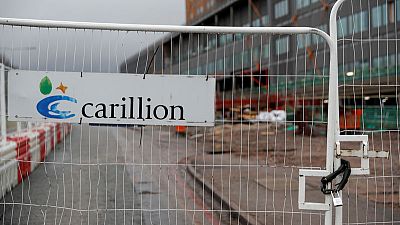 -
(Reuters) – Britain's biggest labour union on Monday called for a criminal investigation into key individuals involved in the high profile collapse of Carillion.
Carillion, which provides services in defence, education, health and transport, collapsed in January, becoming the largest construction bankruptcy in British history. It left creditors and the firm's pensioners facing steep losses and put thousands of jobs at risk.
Unite launched legal action against Carillion in July on behalf of former workers of the company whose jobs were made redundant. It also called for a public inquiry into the collapsed firm in August.
(Editing by Kirsten Donovan)