SEBI working group proposes relaxing foreign fund rules for non-resident Indians
Comments
By Reuters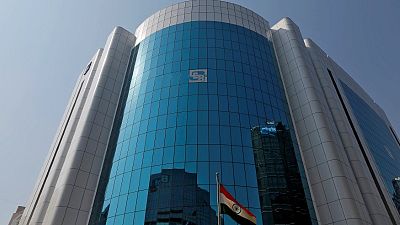 -
NEWDELHI (Reuters) – A working group of India's securities regulator on Saturday recommended relaxing foreign fund rules for non-resident Indians.
Indian markets were hit by uncertainty emerging from concerns over an April circular from the Securities and Exchange Board of India (SEBI) that said foreign investment rules for companies of Indian origin had been tightened.
Non-resident Indians may be allowed to invest as foreign portfolio investment (FPI) if a single holding is under 25 pct and group holding is under 50 pct in a fund, SEBI's working group said.
(Reporting by Suvashree Dey Choudhury and Abhirup Roy in MUMBAI and Sudarshan Varadhan in NEWDELHI; Editing by Alexander Smith)