German court mulls bans of older diesel cars in Frankfurt
Comments
By Reuters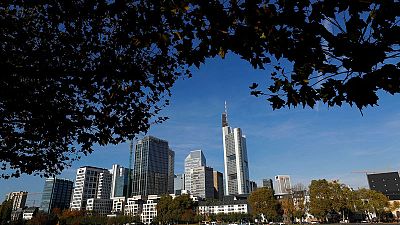 -
WIESBADEN, Germany (Reuters) – A German judge is due to decide whether the city of Frankfurt, the country's financial centre, should ban high-pollution diesel vehicles as a way to improve inner city air quality.
The court in Wiesbaden is on Wednesday deliberating on a case brought by environmental group Deutsche Umwelthilfe (DUH) after a landmark ruling by Germany' top administrative court in February opened the door to inner-city bans.
The latest diesel vehicles manufactured in Germany will meet new emissions standards but the majority of diesel cars on German roads are older.
DUH has argued that banning diesels is the only way for Frankfurt to meet European Union clean air rules which stipulate that nitrogen dioxide pollution should not exceed 40 micrograms per cubic metre of air on average.
Presiding judge Rolf Hartmann did not rule out diesel bans in his opening remarks on Wednesday.
"We need to understand that this is about a threat to our health," Hartmann said, adding that this was not merely a niche matter for environmentalists to deal with.
Pollution levels have regularly exceeded the limit since 2010, the court heard. The judge could say as soon as Wednesday whether bans are a viable and probable solution to clean up Frankfurt's air.
The city of Hamburg this year blocked diesel models that fail to meet the latest Euro-6 emissions standards from using selected trunk roads. Other cities including Aachen, Duesseldorf and Stuttgart, home to Daimler <DAIGn.DE> and Porsche <VOWG_p.DE> are also considering bans.
A ban on diesel vehicles would lead to higher sales of petrol engined cars, which are less fuel efficient and cause more carbon dioxide pollution.
This in turn makes it harder for carmakers to cut emissions of greenhouse gases adding pressure on them to push electric or hybrid vehicles at a time when Mercedes, BMW and Audi are readying launches of electric cars.
(Reporting by Ilona Wissenbach; Writing by Edward Taylor; Editing by Matthew Mpoke Bigg)