Australia's Westpac accepts fine for wrongly processing home loans
Comments
By Reuters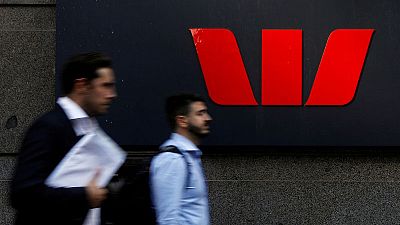 -
SYDNEY (Reuters) – Australia's second-biggest lender Westpac Banking Corp <WBC.AX> agreed to pay a A$35 million (19.4 million pounds) fine after admitting to wrongly assessing people's ability to repay mortgages, the corporate regulator said on Tuesday.
Westpac admitted to either failing to collect the necessary customer data or incorrectly calculating customers' ability to repay loans in relation to about 100,000 home loans from 2011 to 2015, the Australian Securities and Investments Commission said.
"This is a very positive outcome and sends a strong regulatory message to industry that non-compliance with the responsible lending obligations will not be tolerated," ASIC chairman James Shipton said in a statement.
The fine comes as a powerful public inquiry into the Australian finance sector airs allegations of widespread misconduct, including charging customers fees for no service, irresponsible lending and deception of regulators.
The inquiry, called a Royal Commission, has also generated criticism of regulators including ASIC. Last month, the head of the country's sovereign fund accused the regulator of being "not awake at the wheel".
In the statement, ASIC said Australia's oldest bank had breached consumer lending law when its automated loan approval system failed to consider people's declared living expenses when deciding if they could repay a home loan.
Of 260,000 loans approved over a three-and-a-half-year period, Westpac ignored living expenses for 50,000 and miscalculated another 50,000 borrowers' ability to repay their debts.
The bank should not have approved about 10,500 loans, it added, or four percent of the total.
Westpac said it accepted ASIC's allegations. The inappropriately approved loans had performed similarly to other loans but it was monitoring them, it said in a statement.
"Westpac takes its responsible lending obligations very seriously and this action does not relate to our current lending practices," Westpac's consumer bank CEO George Frazis said in the statement.
Earlier this year, Westpac was found to have the riskiest mortgage-book of the four banks dominating about 80 percent of the Australian market, according to analysts.
Documents obtained by the Royal Commission showed an internal Westpac report had found nine out of 10 controls to ensure borrowers gave accurate financial information were "ineffective".
Westpac shares were down 1 percent in afternoon trading, while the broader market was down 0.4 percent.
(Reporting by Byron Kaye and Paulina Duran; Editing by Stephen Coates)