China moves closer to launching Shanghai-London Stock Connect
Comments
By Reuters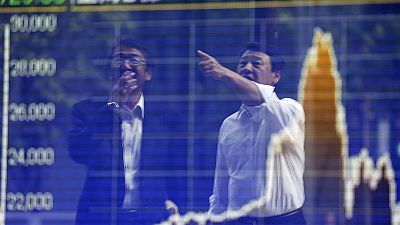 -
BEIJING (Reuters) – China's securities regulator on Friday published draft rules for the long-awaited cross-border stock connect scheme between Shanghai and London, and encouraged firms listed in the two cities to apply for floatation on each other's exchanges.
The publishing of the draft rules for public consultation means the launch of connect programme is imminent, and preparatory work for the scheme is in full gear, the Shanghai Stock Exchange said in a statement on its website.
China is stepping up deregulation of its capital markets, with no signs that the pace of opening is being slowed by the escalating Sino-U.S. trade war.
Unlike the stock connect scheme linking Shanghai and Hong Kong, which allows investors to buy overseas stocks directly, the Shanghai-London connect only allows investors buying foreign stocks indirectly, in the form of depository receipts (DRs).
Chinese companies can raise fresh money through issuing Global Depository Receipts in London. However, London-listed firms can initially only issue China Depository Receipts backed by existing shares, meaning they cannot raise funds through Shanghai listings.
The scheme would allow Chinese investors to invest in quality overseas-listed companies, while giving domestic firms support in expanding their global businesses, the Shanghai Stock Exchange said.
(Reporting by Beijing Monitoring Desk; Editing by Simon Cameron-Moore)