China bank regulator says will push forward with deleveraging
Comments
By Reuters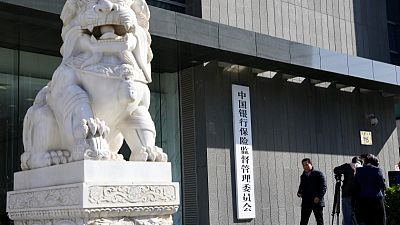 -
BEIJING (Reuters) – China's banking regulator said on Wednesday that it will push forward with deleveraging and proactively fend off external risks, as the financial sector still faces hidden risks and serious levels of illegal financial activity.
In a statement on its website late Wednesday, the China Banking and Insurance Regulatory Commission (CBIRC) said that it will strengthen controls over internet finance and improve property lending practices to fend off a real estate bubble.
The CBIRC also said it would speed up implementation of measures to further open banking and insurance sectors, though opening measures would be balanced with the need to control risks.
(Reporting by Min Zhang and Elias Glenn; Editing by Simon Cameron-Moore)