CME to launch Libor-substitute contract linked to BoE rate meetings
Comments
By Reuters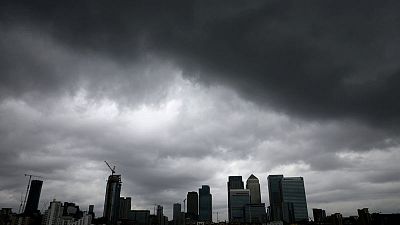 -
By Huw Jones
LONDON (Reuters) – CME Group has said it will launch a ground-breaking futures contract linked to Bank of England interest rate meetings as part of global efforts to scrap use of the Libor benchmark that banks sought to manipulate.
The BoE wants the market to substitute Libor in financial contracts such as interest rate futures with its own "risk-free" interest rate known as Sonia or Sterling Overnight Index Average.
Banks were fined billions of dollars for trying to manipulate Libor, which measures borrowing costs between lenders. Risk-free rates are seen as harder to rig.
The CME's "monetary policy committee" Sonia futures contract will have critical dates that align with when the BoE's rate setting panel meets, the Chicago-headquartered bourse said.
Futures contracts are used by banks and companies to shield themselves against adverse moves in interest rates. Underlying short-dated rates tend to move in tandem with central bank policy.
"The MPC Sonia future is designed to meet the needs of market participants who require greater precision in managing exposure between the dates of the MPC meetings," the CME said in a statement.
It is one of two new futures contracts the CME is launching on Oct. 1 to help replace Libor in markets.
The other contract responds to calls from market participants for a quarterly International Monetary Market (IMM) contract, which mirrors existing Libor futures.
Creating liquidity in futures contracts based on risk-free rates is seen as crucial for successful migration from Libor.
Britain's Financial Conduct Authority wants migration by the end of 2021, saying that after this deadline, banks may no longer want to keep submitting the quotes needed for compiling Libor, meaning it could disappear and leave contracts without a pricing reference. The CME is going head to head with two rival exchanges, the Intercontinental Exchange and London Stock Exchange, who have already launched futures contracts based on Sonia.
CME has already launched futures contracts based on SOFR, the Federal Reserve's risk-free rate to replace Libor.
(Reporting by Huw Jones; editing by David Evans)