Total North Sea oil platform strikes in September, October to be 12 hours - union
Comments
By Reuters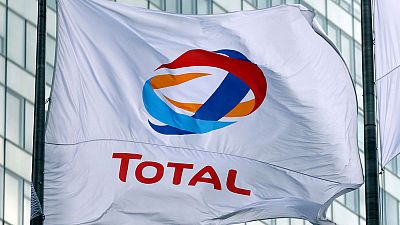 -
LONDON (Reuters) – Strikes planned on three of Total's <TOTF.PA> North Sea oil and gas platforms for five days in September and October will be 12 hours long, a spokesman for the Unite union said on Friday.
The union is against plans to switch to a rota requiring workers to stay offshore for three weeks at a time.
Strike action by around 45 of Total's 60 workers on the Alwyn, Elgin and Dunbar platforms is scheduled to start with a 24-hour stoppage at 0500 GMT on Aug. 20. It can take 12-24 hours to resume full production after such a stop.
On the further strike dates set for Sept. 3, Sept. 17, Oct. 1, Oct. 15 and Oct. 29., operations on the platforms will stop for 12 hours, the spokesman said.
Previous stoppages have had limited effect on oil supplies as they were mitigated by draws on stored crude. Total declined to give details on its stored crude.
A 12-hour strike on Aug. 13 contributed to a near 4 percent rise in prompt British wholesale gas prices.
The fields account for about 10 percent of Britain's gas output, while their oil production contributes about 45,000 to 50,000 barrels per day (bpd) to the Forties and Brent Blend crude streams.
(Reporting By Shadia Nasralla; Editing by Elaine Hardcastle)