Easyjet plans to sue after French air strikes cost the airline 28 million Euros
Comments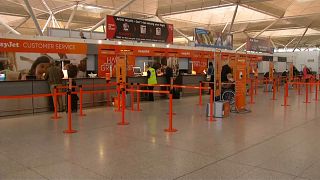 Easyjet is set to complain to the European Commission after strikes by French air traffic controllers cost the airline 28 million Euro's.
More than 2,600 flights were cancelled in April, May and June and Easyjet argued that EU law was being breached after flights were not protected over France.
It says air traffic controllers restricted freedom of movement for EU citizens and the no-frills airline plans to file a legal challenge next week.
It's even though the airline has raised its full-year profit expectations between 616 million Euros and 661 million Euros.
And shares in the company rose almost 3 percent to 19 Euro's Wednesday morning in London.