Cash remains king for Swiss households - national bank survey
Comments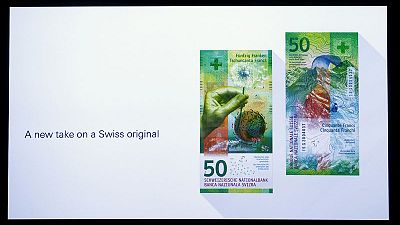 ZURICH (Reuters) – The typical Swiss carries 133 francs (101 pounds) around in cash and prefers debit cards to credit cards and online payments, a survey by the Swiss central bank showed, underscoring the traditional Swiss fondness for banknotes.
National Bank officials said the perceived convenience and efficiency of cash made it the payment choice for most households in wealthy Switzerland, although younger people and high earners often favour using cards.
The survey put Swiss behaviour in line with counties in the euro zone, somewhere in the middle between the cash-oriented countries of German-speaking and southern Europe and cashless-oriented French-speaking and northern euro area countries.
Of more than 22,500 payments recorded by 2,000 Swiss in the week-long survey late last year, 70 percent were processed with cash, though cash accounted for just 45 percent of expenditures in terms of value as it was often used for smaller transactions.
Swiss in the survey also said they use large denomination bills, at least occasionally: 40 percent had at least one 1,000-Swiss franc note in their possession in the last two years, a figure that rises to 66 percent with the 200-franc note.
SNB Vice Chairman Fritz Zurbruegg said people like big banknotes for making big-ticket purchases of things like cars, electrical appliances and furniture and for paying bills at post office counters.
The Swiss – especially those on lower incomes – also like cash as a way to keep a firm grip on household budgets, he said.
By contrast, people aged 15–34 or from high-income households prefer card payments.
He reiterated that the SNB had no intention of abolishing the 1,000-franc note despite moves by other central banks including the ECB to get rid of large-denomination bills for fear they can be abused by criminals.
The survey found scant evidence that people were hoarding cash given negative interest rates in Switzerland.
"Only a small minority of respondents report that they have increased their cash holdings for fear of negative interest being charged on account balances," the survey found.
The survey was the first conducted by the SNB to measure how people make payments and better understand their transaction behaviour, in part to help it react to changes in people's preferences and as new payment alternatives become available.
(Reporting by John Miller and Michael Shields; Editing by Mark Heinrich)
euronews provides breaking news articles from reuters as a service to its readers, but does not edit the articles it publishes. Articles appear on euronews.com for a limited time.