Market relief as chances of anti-establishment coalition in Italy fade
Comments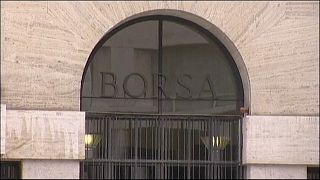 European stocks were recovering on Monday as there was some relief that the Italian anti-establishment parties had failed to form a government leaving the prospect of fresh elections.
The euro jumped and looked like having its biggest single-day rise for a long time against the Swiss franc as relief spread through the markets.
It was the Italian president who vetoed the proposed coalition of anti-establishment parties' candidate, Paulo Savona, citing investors' concerns over the eurosceptic. Sergio Mattarella was expected to ask a former IMF official to lead a stopgap government. There are now calls for Mattarella to be impeached as critics have called his actions undemocratic.
The anti-establishment Five Star and League parties have now abandoned plans to form a coalition government, with early elections now looking inevitable.