Household debt biggest risk to Swedish economy, central bank says
Comments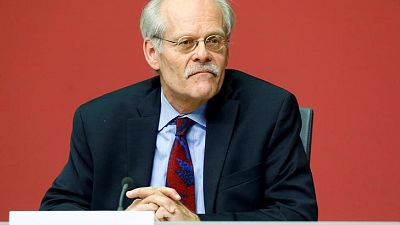 STOCKHOLM (Reuters) – High levels of household debt are the greatest risk to Sweden's financial system despite a recent cooling off in the housing market, the central bank said in its semi-annual stability report, published on Wednesday.
House prices have surged for years, but the market has wobbled since autumn last year. The Riksbank said it expected the market to stabilize and debt to rise more moderately in future, but it said that prices could fall further.
A further decline in prices could damage the economy .
"For a long time, we have had a big problem in dealing with developments in the housing market in a good way," Riksbank Governor Stefan Ingves said.
"There is a risk today in the perspective of the finance sector and that could lead to problems for growth and the economy in general."
Most analysts expect house prices to start recovering this year.
"We have seen a downward trend from September up until a couple months ago for the real estate market and we have probably come down 10 percent," SEBCEO Johan Torgeby said. "Now it feels like things have stabilized in the short term. I can't predict the future, but this is probably quite healthy."
Banks' vulnerability to the housing market has increased for decades, Ingves said, with around 80 percent of lending linked to the property market.
Swedish banks are also closely linked, owning around 16 percent of each other's mortgage bonds, and rely heavily on market funding, which could dry up in a crisis.
"If something were to happen with market funding, then that could easily lead to big problems," Ingves said.
Banks had total mortgage lending of around 3.1 trillion Swedish crowns (264.8 billion pounds) in 2017, compared with Sweden's gross domestic product of 4.6 trillion.
Sweden's four major banks have an overwhelming share – around 80 percent – of the market. But mortgage margins are chunky and several new players have entered the market in recent years.
Companies like Enkla and Stabelo match borrowers with lenders or offer mortgages backed by bonds or directly by investors, reducing the role for banks.
The Riksbank said that competition was healthy and that a less concentrated market could also reduce risks. But it warned that the same supervisory mechanisms should apply to new entrants and existing mortgage providers.
Borrowers from non-banks, for example, are not subject to the same rules regarding mortgage repayments.
"The new business models have not been tested in a declining mortgage market, which could entail new risks," the central bank said.
"It is therefore important that all future mortgages, regardless of lender, are subject to a thorough credit assessment and covered by current and future relevant macroprudential regulation."
(Reporting by Simon Johnson and Niklas Pollard, editing by Larry King)
euronews provides breaking news articles from reuters as a service to its readers, but does not edit the articles it publishes. Articles appear on euronews.com for a limited time.