Will Iran's economy take a hit?
Comments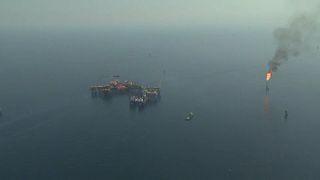 Donald Trump's decision to withdraw the US from a deal on Iran's nuclear programme is fuelling fears of an economic crisis in Iran.
The country's economy rebounded strongly in 2016, as international sanctions were lifted.
Iran's real GDP grew at a rate of 12.5 percent in that year. Since then the recovery has slowed considerably - the growth rate dropped to 3.5% in 2017.
Much of that growth was attributed to the oil and gas industry.
The Iranian rial plunged to a record low against the U.S. dollar on the free market on Wednesday.
The currency lost close to half of its value in the six months to April in anticipation of a pullout by Washington from the nuclear deal.
The inflation rate in Iran reached 10 and a half percent in 2017
The rising discontent, in particular over the cost of living, fuelled massive anti-government protests in Iran at the end of that year.
The country re-emerged as a major oil exporter in 2016 after international sanctions against it were lifted in return for curbs on its nuclear programme.
Oil rose to a three-year high after the U.S. told buyers of Iranian crude they have six months to curb their purchases or face tough penalties.
Iran, the No. 3 OPEC producer, was exempt from the cuts and was allowed to produce an average of 3.8 million barrels daily while the rest of the cartel members and Russia agreed to curb volumes in order to push the prices up.
Iran ships most of its oil exports to Asia, Turkey and Europe