Eurozone inflation lower than expected
Comments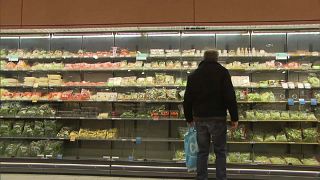 Euro zone consumer prices grew less than expected in February after a fall in unprocessed food prices and reduced energy inflation.
The currency area's economy had its best year in a decade during 2017, while the jobless rate has fallen to its lowest level since late 2008.
European Central Bank President Mario Draghi says he sees no reason to change current policy: "We currently see inflation converging towards our aim over the medium term, and we are now more confident than in the past this convergence will come to pass. But we still need to see further evidence that inflation dynamics are moving in the right direction. So monetary policy will remain patient, persistent and prudent."
The ECB wants to keep headline inflation below 2 percent year-on-year. It has been buying tens of billions of euro zone government bonds on the secondary market to pump cash into the banking system to boost economic growth and inflation.