Coca-Cola to launch first alcoholic drink
Comments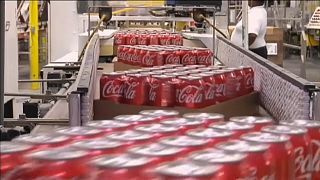 For the first time in its 125-year history, Coca Cola plans to launch an alcoholic beverage.
However, the drinks giant says it has no plans to sell the "Chu-Hi" alcopop in Europe. Instead, the new product will go on sale in the lucrative Japanese market with women being the main target.
The move comes as sales of fizzy drinks decline worldwide with young people becoming more health conscious.
Coke's Japan president Jorge Garduno described the decision as a "modest experiment for a specific slice of the market".
In recent years Coca-Cola has branched out into water, coffee and tea to plug the fall in its sales.