Indian economy to overtake UK and France
Comments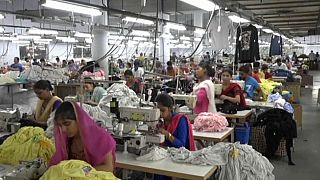 India looks set to leapfrog Britain and France next year to become the world's fifth-largest economy in dollar terms.
The country's rise is part of a trend that will see Asia increasingly dominate the top 10 biggest economies over the next 15 years
The Centre for Economics and Business Research predicted that China will overtake the U.S. as the world's No.1 economy by 2032.
The 2018 World Economic League Table gave a positive overall view of global prosperity, boosted by cheap energy and technology prices.
Although Britain looks set to lag behind France over the next couple of years, analysts predict the effects of Brexit on Britain's economy will be less than feared, allowing it to overtake France again by 2020.