UK inflation holds firm despite rising food prices
Comments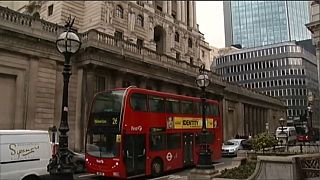 UK inflation unexpectedly held steady last month.
The annual rate was unchanged from September's five-and-half year
high of 3%, official data showed.
Rising food prices were offset by lower fuel costs.
The results defied expert forecasts.
When the Bank of England raised interest rates for the first time in a decade earlier this month, it said it expected inflation to hit 3.2 percent in
October.
The pound fell to a three-week low against the euro on the back of the news.