Disney to stop providing Netflix with movies
Comments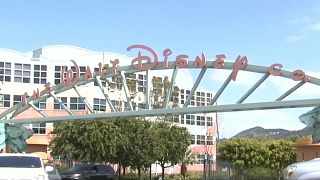 Disney, the world's biggest entertainment company, will stop providing new movies to Netflix in a bid to lure digital viewers who are dumping traditional television to it's own online streaming service.
The company will stop providing the platform with films from 2019 and believes it can generate more profit in the long run by hosting movies on its own subscription service, rather than renting them out.
This follows a similar move by platforms such as Netflix, Amazon Prime and HBO to produce original content and stream it straight to consumers.
Disney's gamble of entering an already crowded market may not pay off however, and Wall Street analysts suggested that the company may see a dip in earnings as it forks out to get the platform up and running.
Disney stock fell 3.8 percent in after-hours trade. Shares of Netflix fell 3 percent.
Disney Chief Executive Bob Iger told analysts that the move would give the company "much greater control over our own destiny in a rapidly changing market" and described the decision as an "entirely new growth strategy".