Russian deputy minister blacklisted in new EU sanctions
Comments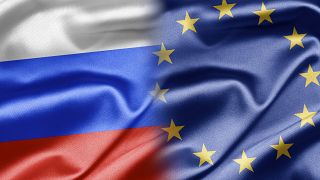 The European Union has imposed sanctions on three more Russians, including Deputy Energy Minister Andrei Cherezov, and three Russian companies over the delivery of Siemens' turbines to Moscow-annexed Crimea.
The EU first introduced sanctions on Russia after the 2014 military takeover of the Black Sea peninsula from Kiev, and stepped them up repeatedly as Moscow then backed separatist unrest in the east of Ukraine.
EU to impose more Russia sanctions over Siemens case on Friday: diplomats https://t.co/YjSCY6HgFGpic.twitter.com/t2BfKoBzo6

— Reuters Top News (@Reuters) August 4, 2017
The latest tightening comes in response to the delivery of Siemens' gas turbines to Crimea in violation of EU sanctions, which bar doing business there since the annexation that has not been internationally recognised.
Siemens says it has evidence that all four turbines it delivered for a project in southern Russia had been illegally moved to Crimea.
The Kremlin spokesman declined to comment earlier on Friday.
After the EU announced the move, the state RIA news agency quoted Vladimir Dzhabarov, a deputy head of the international affairs committee of Russia's upper house of parliament, as saying Siemens operations in Russia may be curbed in response.
Moscow reserves right to retaliate against EU sanctions targeting Russia over Siemens turbine spat, Russian FM says https://t.co/B4Nhx4bG24pic.twitter.com/e9UcbyNCa2

— China Xinhua News (@XHNews) August 4, 2017
The EU also said the blacklisted companies include Siemens' two Russian contractors that moved the turbines.
The latest additions complement a blacklist that already contains 150 people and 37 entities subject to an asset freeze and a travel ban over the turmoil in Ukraine.