UK and US growth forecasts down
Comments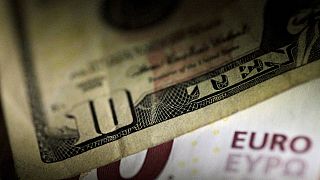 Both the US and the UK are to have a slower economic growth than previously predicted according to the International Monetary Fund.
The IMF shaved its forecasts for U.S. growth to 2.1 percent for 2017 and 2018, slightly down from projections of 2.3 percent and 2.5 percent, respectively, just three months ago. The Fund reversed previous assumptions that the Trump administration's planned stimulus measures would boost U.S. growth, largely because no details have materialised.
Though global growth remains on track, several risks threaten the recovery #WEOhttps://t.co/qs94ZXX5oYpic.twitter.com/8mB3b4Y4DL

—

IMF

(@IMFNews) July 24, 2017
Maurice Obstfeld, the IMF's economic counsellor and director of research, said the global economy has been the subject of considerable protectionist rhetoric, such as President Donald Trump's proposed tariff on steel imported from China, but such talk had yet to translate into much action.
The IMF revised down its 2017 forecast for the United Kingdom by 0.3 percentage point to 1.7 percent, citing weaker-than-expected activity in the first quarter. It left its 2018 forecast unchanged at 1.5 percent.
In contrast, growth in the euro zone was now expected to be slightly stronger in 2018 and pointed to "solid momentum". It upgraded 2017 GDP growth projections for the eurozone to 1.9 percent, up 0.2 percentage point from April. The IMF said eurozone growth would be slightly stronger at 1.7 percent, a 0.1-percentage-point change from just three months ago. It said the expected higher growth in the eurozone indicated "stronger momentum in domestic demand than previously expected".