Telegram messaging app to remove terrorist-related content
Comments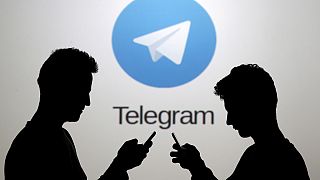 Instant messaging service Telegram has promised to remove terrorist-related content after a row with the Indonesian Government.
The messaging app is believed to be popular with Islamic State sympathizers, because they can use channels to broadcast encrypted messages to an unlimited number of users.
The Indonesian authorities blocked access to the platform saying many forums were "full of radical and terrorist propaganda".
Authorities in the country have been dealing with a resurgence in home-grown radicalism and have stepped up cooperation with neighbouring countries to stem a growing presence in Southeast Asia of the self-styled Islamic State group.
The founder of Telegram has since promised to create a team of moderators to shut down radical channels on the app.
"Telegram is heavily encrypted and privacy-oriented, but we're no friends of terrorists," he said on his Telegram channel, adding he was "upset" over Indonesia's ban.