Eurozone business activity at a six-year high
Comments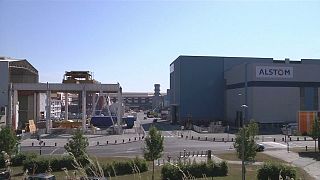 There has been more positive news on the eurozone's economic recovery as we learned that the region's businesses are racing ahead.
Manufacturing and services companies said they increased activity at the fastest rate in six years in April.
Surveys of thousands of firms suggest a broad based and sustainable recovery. Survey compiler IHS Markit said the data was consistent with a GDP growth rate of 0.7 percent for the region.
#Euro zone starts second quarter with PMI at six-year high. Full insight into April PMI here https://t.co/6ez7t4zkAqpic.twitter.com/S7aHH50rEg

— Chris Williamson (@WilliamsonChris) May 4, 2017
The better than expected increase in activity came despite companies raising prices again, albeit at a weaker rate than in March.
With both growth and inflation stronger, pressure is now mounting on the European Central Bank to start dialling back its stimulus programmes.
The big four
The surveys from the bloc's four biggest economies paint an encouraging picture.
Europe's largest economy is enjoying solid growth as although activity in Germany's services sector fell slightly it remained strong in April. French services activity only eased off March's near six-year high.
In Italy, service sector growth was at its fastest rate for almost a decade, while Spain's hit a 20-month high.
The next president of #France is inheriting an economy whose health has been improving at the fastest rate for 6 years in recent months #PMIpic.twitter.com/qiDIf3aIiN

— Chris Williamson (@WilliamsonChris) May 4, 2017
#Italy's PMI surveys are signalling the fastest economic growth for nearly 10 years at the start of Q2 pic.twitter.com/xQS0NQrqsL

— Chris Williamson (@WilliamsonChris) May 4, 2017
Solid start to Q2 for #Spain as composite #PMI hits 20-month high in April, signals near 1% GDP growth rate https://t.co/Z4S3KFh3D4pic.twitter.com/B99Yl0htY2

— Chris Williamson (@WilliamsonChris) May 4, 2017