Eurozone economy starts 2017 robustly
Comments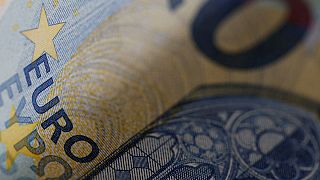 The eurozone economy started the year with robust growth according to preliminary estimates from the European statistics agency Eurostat.
Setting the stage for a strong 2017, gross domestic product in the 19-countries that make up the currency bloc grew by half a percent between January and March from the previous quarter.
In a further sign of a healthier recovery by the region's economy the growth figures for the fourth quarter of 2016 were also raised from 0.4 percent to 0.5 percent.
Euro area #GDP +0.5% in Q1 2017, +1.7% compared with Q1 2016: preliminary flash estimate from #Eurostathttps://t.co/I9eWQOtCNppic.twitter.com/46a6Rq6jG4

— EU_Eurostat (@EU_Eurostat) May 3, 2017
Eurostat did not provide a breakdown of the economic components of the GDP growth but economists expected that improvement to have come mostly from domestic consumption and business investment.
Pressure on the ECB
The latest stats will put more pressure on the European Central Bank to address how it is going to wind down its extraordinary stimulus measures and indicate when it is going to start raising interest rates.
Pressure on #ECB rises to exit stimulus as Eurozone grows way above potential. 1Q GDP +0.5% on Qtr; +1.7% on Year, as expected. #QExitpic.twitter.com/TFnABQUHxI

— Holger Zschaepitz (@Schuldensuehner) May 3, 2017
However, weaker domestic demand might reduce the pace of the expansion in the coming quarters as consumer prices rise.
"There remains the possibility that growth could be hampered by consumers being more reluctant to spend as their purchasing power is squeezed by overall higher inflation and limited wage growth in most countries," Howard Archer, chief European economist at IHS Markit said.
A reminder that today's flash GDP by EU_Eurostat</a> should be taken with a pinch of salt, based on 11 countries of which only 6 published. <a href="https://t.co/X4hMOPf7Fd">pic.twitter.com/X4hMOPf7Fd</a></p>&mdash; Frederik Ducrozet (fwred) May 3, 2017