Inditex see profits rise on bigger sales to emerging markets and online growth
Comments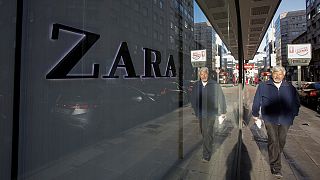 Inditex, the world's biggest clothing retailer which is best known for fashion chain Zara, just reported a 10 percent jump in annual net profit.
Same-store sales were also up 10 percent in the year to the end of January.
The Spanish firm credited strong growth in emerging markets as well as a policy of opening bigger stores in prime locations that are then integrated with its expanding online operations.
However profitability fell due to negative currency effects.
Inditex reports in euros but makes more than half its sales in other currencies, exposing it to falls in the likes of the Mexican peso and the Russian rouble.
The company, which has built a business model on speeding the latest trends from fashion show runways to stores in a matter of days, did pull further ahead of its Swedish rival H&M in terms of sales calculated using local currency rates.
Inditex opened stores in 56 countries during the year, including first openings in New Zealand, Vietnam and Paraguay, bringing its total store count to over 7,200.
It launched online sales across its stable of brands in Turkey and said on Wednesday it would start online sales in India in 2017.