Yahoo pays the price for massive data breaches in Verizon deal
Comments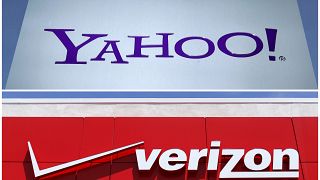 Cyber security breaches have cost Yahoo dear.
Verizon Communications – the mobile phone company that is buying Yahoo's core internet business – has knocked $350 million (332 million euros) off the purchase price.
It renegotiated the deal to reflect the financial impact of two massive cyber attacks and will now pay $4.48 billion (4.25 billion euros).
Yahoo said in December that it had discovered that data from more than one billion user accounts was compromised in August 2013 – the largest ever breach of its kind.
Just weeks before it had disclosed that at least 500 million accounts were affected in another hack attack in 2014.
Verizon and what is left of Yahoo after the sale will share the cost of government investigations and lawsuits arising from the breaches.
Yahoo, to be renamed Altaba following the divestiture of its internet business will continue to be responsible for liabilities from shareholder lawsuits and investigations by the US Securities and Exchange Commission stock market regulator.
Verizon and Yahoo revise deal, to cut as much as $350 million off price, split future costs of breaches https://t.co/ESreZpX1O6

— Wall Street Journal (@WSJ) February 21, 2017
The deal will combine Yahoo's search, email and messenger assets as well as advertising technology tools with Verizon's AOL unit.
Verizon gets Yahoo's more than one billion users and a wealth of data it can use to offer more targeted advertising