Eurozone economic growth revised down for end of 2016
Comments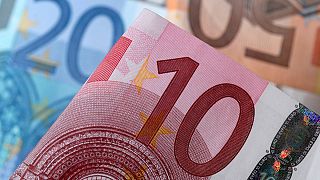 Eurozone economic growth in the final three months of last year was not as good as initially thought.
The statisticians at Eurostat previously estimated GDP expanded by 0.5 percent quarter-on-quarter, but on Tuesday they revised that down to 0.4 percent. That initial flash estimate was on 31 January.
On a year-on-year basis, growth for the 19 countries using the euro slowed to 1.7 percent from the 1.8 percent recorded in the third quarter.
#Eurozone 4Q GDP +0.4% QQ; +1.7% YY revised down from 0.5%QQ, +1.8% YY pic.twitter.com/geVPp5pfe8

— Holger Zschaepitz (@Schuldensuehner) February 14, 2017
Election effects
The numbers are particularly important in the region's three countries with upcoming elections.
Compared with the same period a year earlier the Netherlands enjoyed 2.5 percent growth (0.5 percent quarter-on-quarter), France was 1.1 percent (0.4 percent quarter-on-quarter) and Germany 1.8 percent (0.4 percent quarter-on-quarter).
Germany, the bloc's largest economy, mirrored the eurozone as a whole with 0.4 percent expansion, lower than expected but a rebound from a near-stall (0.1 percent) in the previous quarter.
Greece's economy contracted 0.4 percent.
Exports weak, domestic demand holding up
The eurozone GDP growth revision was partly due to a large drop in industrial output in December. There was a reduced contribution from exports even as protectionist calls increased.
Euro area industrial production -1.6% in December 16 over November 16, +2.0% over December 15 #Eurostathttps://t.co/gayS9pjIzXpic.twitter.com/a9jZZNja2q

— EU_Eurostat (@EU_Eurostat) February 14, 2017
By contrast domestic demand was stronger in the three top economies – Germany, France and Italy – but consumer spending is at risk from rising prices with inflation at 1.8 percent in January.
The fragility of the eurozone's recovery will boost the arguments of those European Central Bank board members who want to keep stimulus going.