Eurozone factory activity ramps up
Comments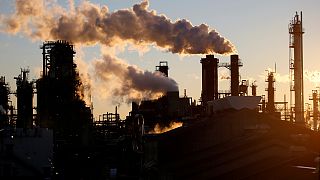 There was a strong start to the new year for factory activity in the eurozone.
Surveys show it increased at the fastest rate in nearly six years.
Manufacturers also said they are more optimistic than they have been in almost five years despite the heightened political uncertainty caused by Brexit and populism that might have an effect on general elections in the Netherlands, France and Germany in the months ahead.
Eurozone #Manufacturing#PMI hits 69-month high at start of 2017 https://t.co/J51l1gzjm5pic.twitter.com/f1PrqBiZec

— Chris Williamson (@WilliamsonChris) February 1, 2017
Inflation pressure
Factory purchasing managers also reported mounting costs and prices.
"Inflationary pressures are also picking up. Much of the increase in costs and prices can be linked to the weakened exchange rate and higher global commodity prices. However, there are also signs of demand running ahead of supply, which hints at a tentative build-up of core inflationary pressures," said Chris Williamson, chief business economist at IHS Markit, which carried out the surveys.
That would be good news for the policymakers at the European Central Bank who want to see inflation rising faster to avoid the region falling into a state of deflation.
Eurozone inflation jumped to 1.8 percent in January, while economic growth picked up to a faster rate than in the United States and unemployment fell to a seven-year low at the end of last year, official data showed on Tuesday.