Spain again gains tourism record, visitor numbers up by 9.9% in 2016
Comments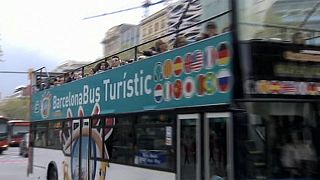 The number of visitors to Spain hit a new record in 2016 according to the Minister for Energy and Tourism Alvaro Nadal.
It was the fourth consecutive record year with numbers boosted by security concerns in some other Mediterranean holiday destinations such as Turkey and north Africa.
The total was up by 9.9 percent from 2015, with 75.3 million international visitors. They spent 77 billion euros, 8.3 percent more than in 2015.
Spain's thriving tourism industry accounts for around 11 percent of its gross domestic product and employs one in eight people in the workforce according to analysts Ernst and Young.
Spain is the third most visited country in the world, with the tourism sector fuelling an annual jobs surge over the summer months.