US GDP estimate for Q3 revised up further, to 3.5 percent
Comments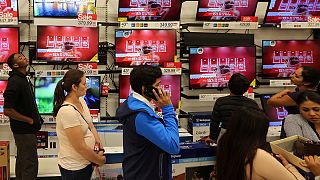 The US economy is even more buoyant than initially thought, according to the latest official figures for the third quarter (Q3) of this year.
The US commerce department reported on Thursday that Gross Domestic Product (GDP) increased at a 3.5 percent annual rate during the three months to September.
That is a revision up on its the department's last estimate, which put growth at 3.2 percent for the period.
The data suggests that the US economy has notched up its best quarterly performance in two years – and follows weak second quarter growth.
Analysts predict that the economy is unlikely to sustain this pace during the final three months of the year. The government's first report on the fourth quarter is due in January.