EU penalises banks for fixing Euribor interest rates
Comments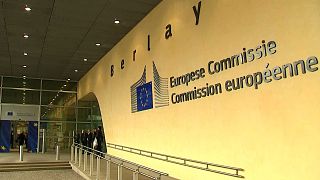 JPMorgan Chase, Credit Agricole and HSBC have been fined a total of 485 million euros for their alleged role in a cartel to fix the price of Euribor interest rates.
The European Commission says the trio were part of a seven-bank network that colluded between 2005 and 2008 to manipulate the financial benchmark widely used in international money markets.
"Today's final decision sends a clear message: banks, like all companies, have to respect EU competition rules," said Margrethe Vestager, EU competition commissioner.
The Commission found a series of chatroom messages between traders at the banks congratulating each other on their actions. It's still investigating foreign exchange trading.
JPMorgan says it will appeal against the decision and denies any wrongdoing. Credit Agricole and HSBC say they will examine the charges.
Deutsche Bank and Societe Generale admitted guilt three years ago and were fined 824 million euros while Barclays avoided a penalty because it alerted the Commission.