Britain fines Pfizer record 98-million euros for huge drug price hike
Comments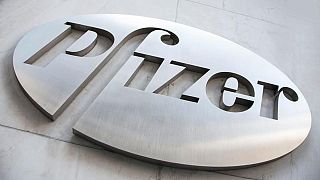 Britain's competition watchdog has fined Pfizer a record 98 million euros for radically raising the cost of an epilepsy drug.
In the UK the price for 100mg of phenytoin sodium capsules jumped from three euros to 78 euros in 2012, before reducing to 63 from May 2014.
The Competition and Markets Authority (CMA) also fined Flynn Pharma, a privately owned British firm, six million euros for overcharging for phenytoin sodium capsules, following a dramatic hike in 2012.
Pfizer used to market the medicine under the brand name Epanutin but sold the rights to Flynn, a privately owned British company, in September 2012.
The CMA's ruling comes amid a growing debate on both sides of the Atlantic about the ethics of price hikes for old off-patent medicines that are only made by a few firms and where there is little competition.