US Q3 GDP growth beats estimates
Comments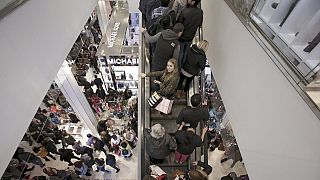 The third quarter has seen faster than expected GDP growth in the USA, the Commerce department revising its figures up from 2.9 to 3.2%, the best in two years.
Consumer spending and a surge in soybean exports after poor harvests in Argentina and Brazil helped boost the figures, and was also lifted by upward revisions to business 
investment in structures and home building.
Gross Domestic Income also rose, with rebounding corporate profits and rising household incomes, the income side showing a 5.2% growth rate, the fastest since 2014's second quarter.
The figures underline strong fundamentals that analysts suggest will spur the Federal reserve to raise interest rates next month when it meets in mid-December.