Alitalia under fresh pressure to axe 2,000 jobs
Comments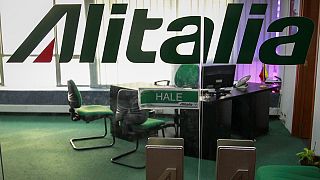 Italy's flag carrier, Alitalia may be forced to cut up to 2,000 jobs as it continues efforts to stem losses.
Its controlling shareholder Etihad Airways is reportedly pushing for sweeping changes such as axing certain unprofitable routes on domestic and regional services where it's struggling to compete with low-cost rivals and high-speed trains.
Alitalia has refused to comment other than saying that the next phase of its industrial plan will be presented to its board of directors and staff soon.
Troubled times
Etihad invested 560 million euros ($591 million) in Alitalia in 2014 as part of a wider 1.76 billion euro rescue deal, seeking to expand its global reach with access to Europe's fourth-largest travel market, and pledged to return the airline to profitability by 2017.
The Italian government helped engineer the rescue, hailing it an example of the country's attractiveness for foreign investors.
But two years after the deal was signed, Alitalia is losing half a million euros a day.
The options include cutting between 700 and 2,000 jobs of the airline's 12,700 workers, according to three sources. This could put Etihad and Alitalia management on a collision course with unions – which have gone on strike over cost cuts in the past – as the busy Christmas travel season nears.
Alitalia is also considering grounding at least 20 planes, mostly Airbus 320 aircraft, said two of the sources.
The airline is also trying to renegotiate the terms of an alliance with Air France-KLM and U.S. carrier Delta Air Lines to boost traffic on higher-margin transatlantic routes.