Spain's jobless rate fall below 20%
Comments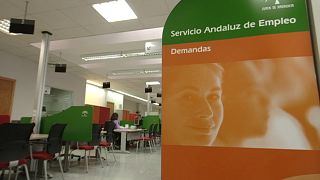 A record summer for tourism helped push unemployment in Spain down to its lowest level in nearly seven years in the period from July to September.
But it still 18.9 percent of the workforce, with the jobless rate the second highest in Europe after Greece.
The country's 10 month long political impasse did not seem to make a difference to the growth of the economy which in the last year added 478,800 new jobs.
Still a long way to go: unemployment rate in Spain vs European Union https://t.co/q4pLsJ3xPP via FT</a> <a href="https://t.co/8heKj5VG76">pic.twitter.com/8heKj5VG76</a></p>&mdash; Tobias Buck (TobiasBuckFT) October 27, 2016
Minority government can't deliver reforms
Spain is finally about to get a government, under Mariano Rajoy, leader of the conservative People's Party, who has said he would like to extend the recovery with further labour reforms, but who does not have the majority in parliament to do that.
He has urged the opposition not to try to reverse reforms pushed through when he was last in power, as the Socialist party and anti-austerity Podemos ('We Can') have said they will.
A job market overhaul from 2012 which reduced the cost of hiring and firing is credited by economists with helping the labour turnaround, but is unpopular with many unions and workers.
"Undoing the political and economic reforms passed in the last term will not be good for Spain … that does not mean sensible changes cannot be made," Rajoy told lawmakers.
Too many temporary jobs
Politicians agree Spain's employers are still overly reliant on short-term hires. Some want a one-size-fits all contract system while others want to reinforce labour inspections to crack down on fraud.
The jobs spurt in the third quarter was almost entirely fuelled by temporary hires, chiming with the seasonal recruitment usually driven by restaurants, hotels and resorts during the summer months.
The percentage of temporary staff reached almost 27 percent, its highest level since the end of 2008, according to the National Statistics Institute.