Rising US inflation makes December interest rate hike more likely
Comments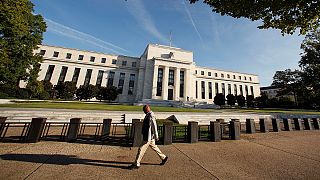 Much more expensive fuel was one of the reasons that US consumer prices recorded their biggest gain in five months in September – up 1.5 percent year-on-year and 0.3 percent higher compared to August.
That was partly because last year's lower energy prices dropping out of the calculation but it also suggested increasing demand.
Rents were also up, recording their biggest increase in nearly 10 years.
But food prices were unchanged in September for the third month running and the cost of food consumed at home declined for a fifth straight month.
US headline #inflation rises to the highest level since October 2014! pic.twitter.com/pa5esF09Z6

— jeroen blokland (@jsblokland) October 18, 2016
The numbers point to a steady pickup of inflation that could keep the Federal Reserve on track to raise the cost of borrowing in December.
"The upward creep of prices weakens any argument against a rate increase in December," said Anthony Karydakis, chief economic strategist at Miller Tabak in New York. "The economy is close to full employment and prices are starting to respond to that reality."
Fed Vice Chair Stanley Fischer said on Monday that the U.S. central bank was "very close" to its inflation and employment targets.
The Fed lifted its benchmark interest rate last December and has held it steady since because of persistently low inflation.