There are now more billionaires in China than in the US
Comments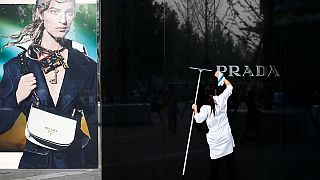 The latest tally of billionaires shows Asia continued to create them at a super fast rate – on average a new one nearly every three days.
Last year there were a total of 1,397 people worth more than one billion dollars according to research by Swiss financial services firm UBS and advisory group PwC. That is 50 more than in 2014.
More than a third of the world's new billionaires were created in China, as for the first time Asia overtook the United States. China had 594 while there are 535 in the US.
#China has world's second #most Millionaires and World's most Billionaires https://t.co/deIEaRT9Jnpic.twitter.com/6bMfho37lI

— Tactical Investor (@saul42) October 13, 2016
The US added only a net five billionaires as 41 joined and 36 dropped out of the ranks of the ultra-rich. China alone, buoyed by its tech sector, minted 80 new billionaires.
However, billionaires on average became poorer last year as their collective fortunes shrank.
At the same time we learned from the Hurun Report's rich list that property magnate Wang Jianlin is China's richest person, followed by internet retailer Alibaba's boss Jack Ma, with the third place taken by Pony Ma of internet and online gaming giant Tencent.
Meet China's richest billionaires https://t.co/49kobPkIgZ

— Enzo Calamo (@EnzoCalamo) October 13, 2016