World Health Organisation urges high taxes on sugary drinks
Comments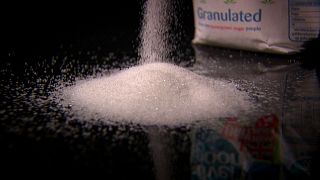 A tax of at least 20 percent on sugary drinks is being called for by the World Health Organisation.
In a report issued on World Obesity Day, it said a tax at that level could reduce consumption of sweet drinks by the same amount.
The WHO said there was increasing evidence that taxes and subsidies influence what people buy.
It cited Mexico where two years ago a tax rise on sugary beverages caused a 10 percent price hike, which in turn led to a six percent drop in purchases by the end of the year.
"This is tax on sugary drinks which is really by definition all types of beverages containing free sugars and this includes soft drinks, fruit drinks, sachet mixes, cordials, energy and sports drinks, flavoured milks, breakfast drinks, even 100 percent fruit juices," Temo Waqanivalu, of WHO's department of Noncommunicable Diseases and Health Promotion, said.
It's #WorldObesityDay.
Taxing sugary drinks can:
⬇ consumption
⬇ #obesity
⬇ #diabetes t2
⬇ tooth decayhttps://t.co/tvEqhLHwjo#Tax4Healthpic.twitter.com/brYUJxeoCa

—

WHO

(@WHO) October 11, 2016
It has urged governments to act as more than 600 million people world wide are now classified as obese.
Obesity more than doubled worldwide between 1980 and 2014, with 11 percent of men and 15 percent of women classified as obese
#Malnutrition:
42 million children under the age of 5 were overweight or obese in 2014 https://t.co/gtCj0ffPtD#Obesitypic.twitter.com/1jUFsQtoWm

—

WHO

(@WHO) October 11, 2016